In the heart of Argentina valley, custodian of enchanting middle age landscapes and villages in the west of Liguria, there is an oasis of relaxation submerged in the green of olive trees.
In the silent concentration of the Ligurian hinterland, in an uncontaminated environment dominated by the presence of ancient olive trees, the inn is located in a sweet and refined atmosphere of exclusive peace just 8 km from the beaches of Arma di Taggia and Sanremo and is similarly not far from the middle age villages of Taggia, Badalucco, Montalto Ligure and the famous village of the witches of Triora.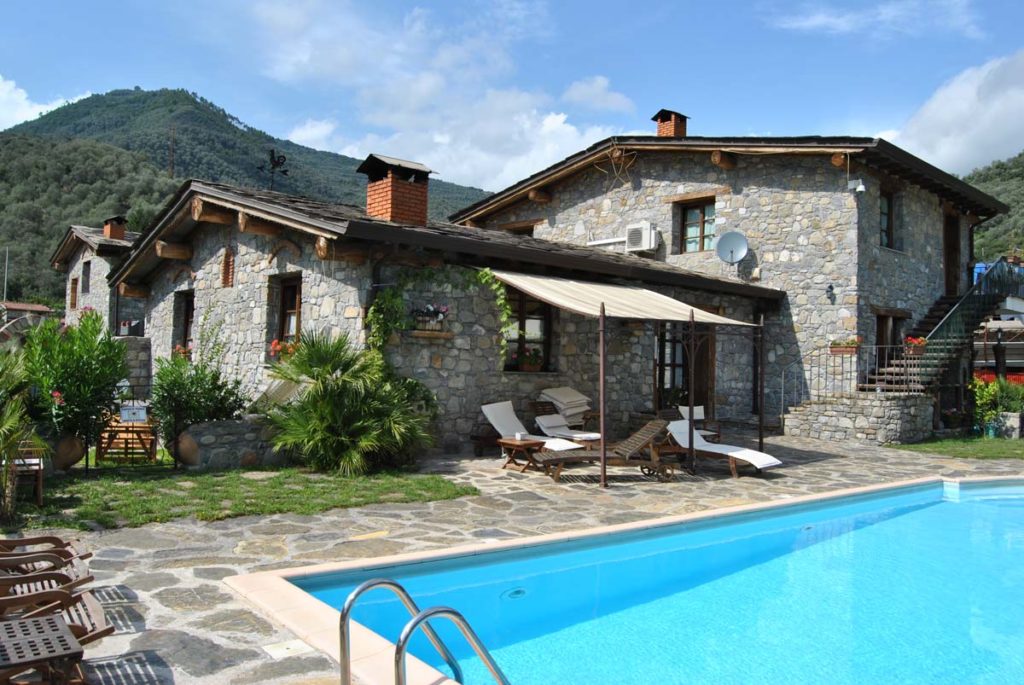 Ideal place for discovering other places of great interest such as Dolceacqua, Apricale, the Princedom of Seborga and for a trip to the nearby French Riviera or Monte Carlo for lovers of social life.
The inn offers a 70-seat restaurant lounge for sins of gluttony and six comfortable Junior suites, all with private bathroom, sitting room with fireplace and satellite television.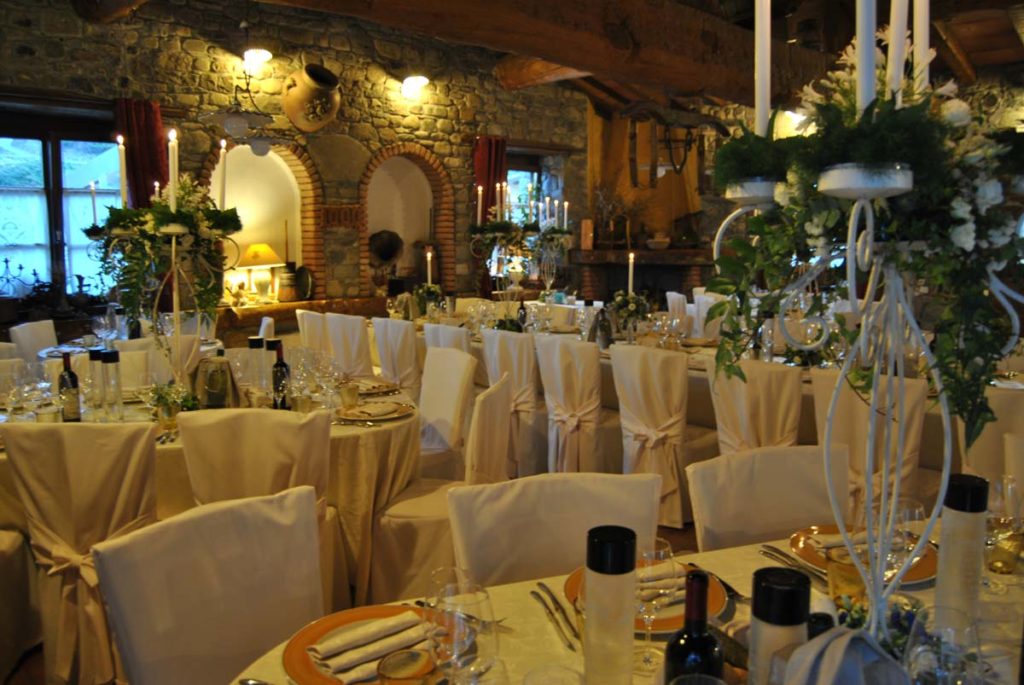 Events, Banquets and Ceremonies in the Green Outback
A cuisine with a tasting menu full of slightly revisited local specialties or à la carte service.
Fresh pasta and homemade desserts.
You can dine in the heat of a crackling fireplace in winter and enjoy the lounge in the garden by the pool in summer.
A unique place for your weekends and holidays or to celebrate your ceremonies and anniversaries.
A charming residence and a refuge for relaxing getaways in western Liguria.
The new outdoor relaxation area with heated mini-hydromassage pool represents a space of sweet satisfaction.
The pleasure of pampering yourself in complete harmony with the nature that surrounds us.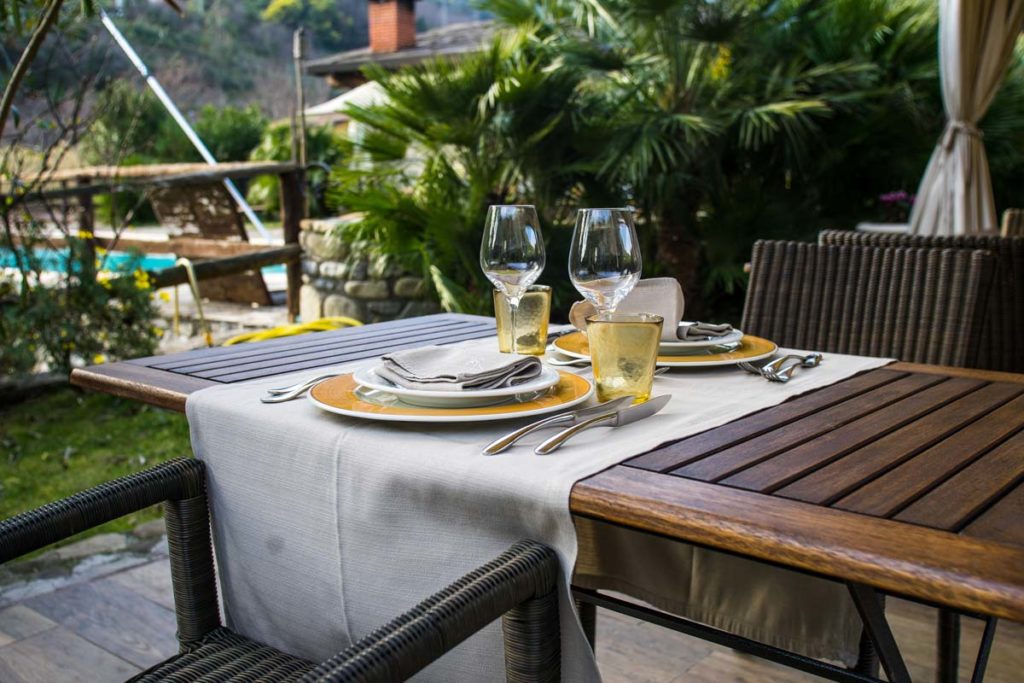 A CORNER OF PARADISE, WHERE TO FIND YOURSELF
The inn: between peace, nature and well-being
In summer as in winter, the inn Le Macine del Confluente offers to guests the opportunity to immerse themselves in the truest Ligurian landscape. You can recharge your energy by the power of nature, rest in the pool and relax in the shade of our patio.