Restaurant with typical revisited cuisine
A cuisine with a typical tasting menu of the western Ligurian hinterland, full of local specialties slightly revisited by Chef G. Borgo who will tempt you with his recipes.
Careful attention in the choice of genuine products with fresh pasta and homemade desserts. You can dine heated by two crackling fireplaces in winter and enjoy the lounge in the cool garden in summertime.
The Inn's restaurant offers a tasting menu and à la carte service for dinner in the evenings. For Sunday lunch we welcomes you with our tasting menu. At your disposal an extensive wine list of more than 100 labels.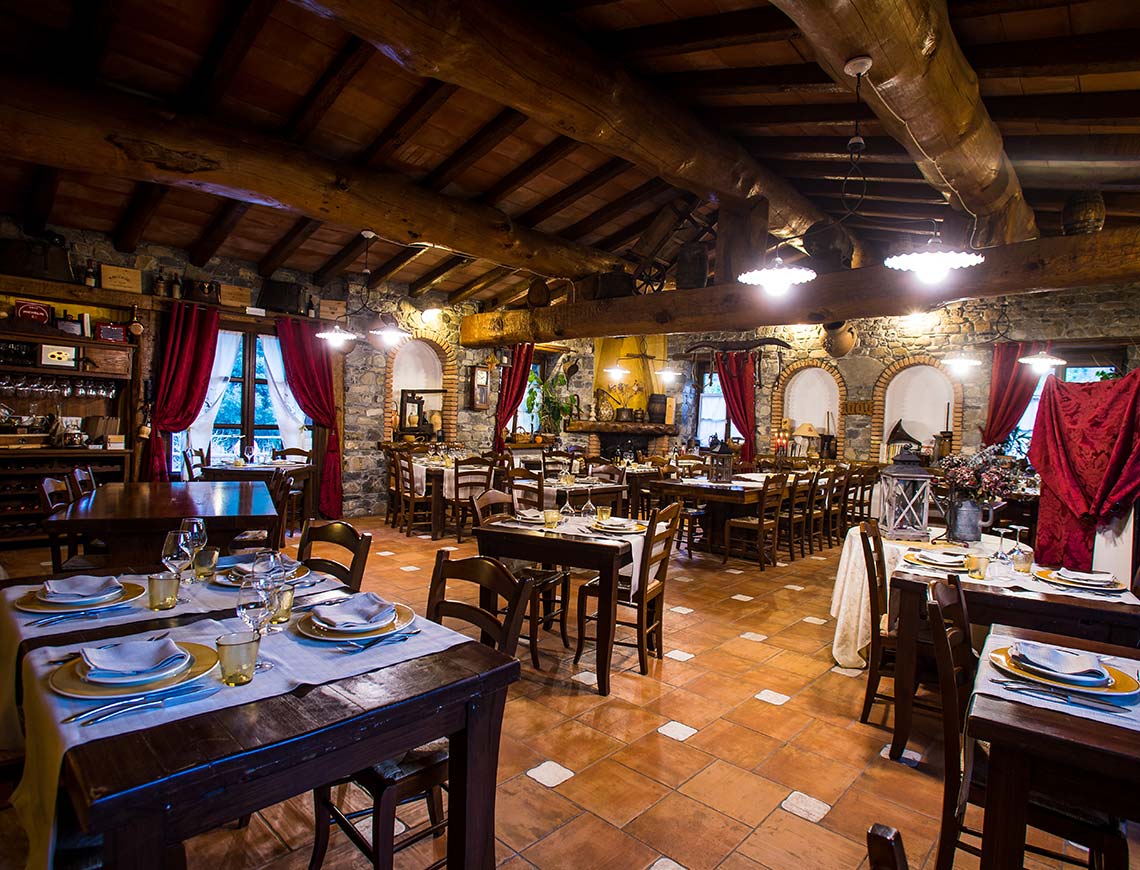 Each dish is studied, elaborated and carried out considering the smallest detail. We want our guests to feel at home, but at the same time have the opportunity to taste traditional revisited dishes. To enjoi a lunch or dinner experience as a journey into taste, for the ecstasy of the palate.
THE RIGHT PLACE TO MAKE YOUR WISHES REAL
Weddings, celebrations and banqueting
A unique place for your ceremonies and weddings with the possibility of a buffet in the garden by the pool and a gazebo immersed in the garden dedicated to aperitifs. Weddings, banquets and events plunged into the green tranquility of the hinterland, with the tasty menus dedicated to ceremonies and customizable on request.
Dinner
From Wednesday to Sunday starting at 8 pm
In August also on Mondays starting at 8 pm
Lunch
Sundays and public holidays starting at 12:30 pm